The new Spring style of Nowali Moccasins will help to keep Aubrie's feet warm and prevent slipping on our cold hardwood floors.
One pair of Nowali Spring Flowers Moccasins in a size 2Y, and a toddler with cold feet who is overly excited about her new "big girl" slippers.  About Nowali, Inc.:
"Nowa Li began producing traditional moccasins in Sweden over 50 years ago. The company is proud of its heritage and continues to produce these high quality moccasins in much the same way today (the stitching is still sewn by hand). A comment we frequently hear is "I remember those from when I was a kid !" Today Nowa Li brand moccasins, socks and tights are worn by kids around the world. We look forward to introducing bright new colors and fun new patterns each season."
I love my home.  After Hurricane Katrina, we replaced the flooring in my den and living area with laminate flooring which we have really enjoyed.  The only problem is that since we live in a raised home, the floors get very cold during the winter and remain chilly in the Spring.  I try my best to make sure my girls wear socks or slippers at all times to keep their feet warm, but my toddler has been quite the challenge.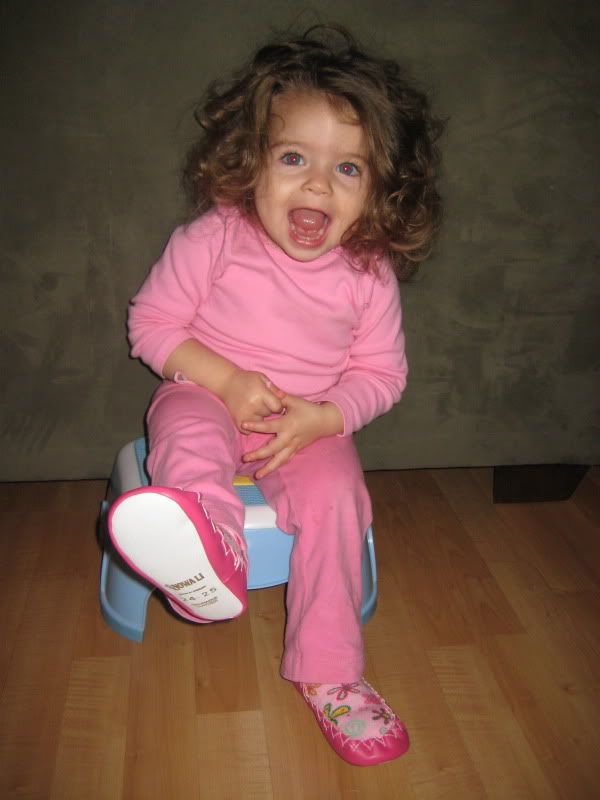 The problem is that she slips on the floor in socks and easily takes off all the slippers I have previously bought.  Until….enter Nowali!  This moccasin is like a sock and shoe combined in one neat little package.  It was a hit from the start!  Aubrie loved the flower design and immediately wanted to put them on.  They are very well constructed, stay on her feet and provide some traction on our slippery floors.  Aubrie will be 2 years old in March, so I ordered a size 2Y, but I probably should have gone a size or even two smaller.  That being said, even though they are too big, it didn't seem to bother her in the least and she did not trip.  The good thing is that they will last us at least another year!
Nowali, Inc. has the perfect solution for kids slippers!  Not bulky at all, kids are still able to run and play while keeping the moccasins on their feet.  Nowali has four new patterns to welcome Spring!  Most moccasins range from $24.95-$28.95 and come in sizes as low as 6 months.  You can also find some adorable baby socks for infants!  And right now, Nowali is offering FREE SHIPPING on orders over $50!
Does your child need a comfortable way to keep their feet warm?  Nowali has generously offered one lucky Not-So-Blog reader one pair of moccasins from their Spring collection.
How to enter:
1. Visit the Nowali, Inc. and tell me which pattern you would chose if you won!
Additional entries:
1. Blog about this giveaway and link to The Not-So-Blog (10 extra entries).
2. Follow me (@BridgetteLA) on Twitter and Tweet this giveaway. Every time you tweet you get an additional entry! Unlimited! (You must have over 50 Twitter followers to qualify for unlimited entries!)
3. Subscribe to my blog.
4. Become a Fan of The Not-So-Blog on Facebook.
5. Place my blog banner on your sidebar.
Contest ends at 11:59pm CST on February 6th. Prizes not claimed in 72 hours will be forfeited. Open to U.S. Residents only.
This product review is the opinion of the Experimental Mommy. Others may have a different experience. Nowali, Inc. supplied me with a unit for review, but all opinions are 100% mine.